06/Mar/10 12:44
This past week, as Venus met up with Uranus on the 3rd and as she prepares to move into Aries on the 7th, a wave of news has been generated about women in the U.S. military. And the news is hardly good...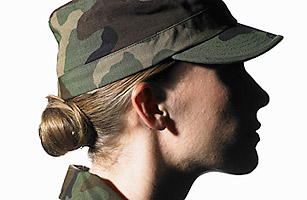 Time magazine reported on Captain Holly Graf
of the Navy, referring to her as a Captain Bligh who was known for her cruelty and demeaning attitude towards those in her command. She was relieved of duty, a story which broke on the day that Venus conjuncted Uranus.
But before we judge Captain Graf too harshly, we might look to a story which is posted as March 8th on the Time website.
This story is about women in the military and the great risk of sexual assault that they face
, particularly those who are serving in Iraq. Venus of course represents women, and Aries is the sign of Mars, the Warrior, so the story will be "official" on Monday when Venus is in Aries. But it is posted now, when Venus is still in Pisces.
Venus in Pisces is often associated with a compassionate, caring attitude, one of universal love. But the shadow side of Pisces is victimhood, and it is apparent that women in the military are being victimized - by their fellow soldiers - at a horrifying rate. So perhaps we can understand why Captain Graf acted the way she did.