Career Building... Career Transitions - An Astrological Perspective
"... a lot of us want to contribute something back to our species and to add something to the flow. It's about trying to express something in the only way that most of us know how - because we can't write Bob Dylan songs or Tom Stoppard plays. We try to use the talents and abilities we do have to express our deep feelings, to show our appreciation of all the contributions that came before us, and to add something to that flow. That's what has driven me."
- Steve Jobs
Click here to check out the FREE Webinar,
Becoming an Integral Entrepreneur
, on July 18th!!


Here are the two most common issues my clients have with regard to career:

1) They don't have jobs

2) They do have jobs (but find them unfulfilling, boring, stagnating, far from what they would like to do...)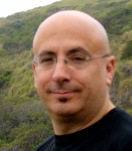 In the current economic environment, it can of course be difficult to find any job at all, and finding something you really like and which compensates you well can be extremely challenging. But it is not impossible, and many people are making the economic climate work for them. Among other things, there is a need for a more creative approach to career. That's in part because the tense Uranus/Pluto square (active 2012 to 2015) is fostering a feeling of uncertainty - and creativity is needed when there is no "sure thing" to invest in.

Some people are transitioning from one career to another; others are splitting their career energies into more than one track simultaneously; another approach is to change the perspective on the career they have. None of these work for everyone, and finding the right path can be difficult, especially with the economic pressures of Saturn in Scorpio and Pluto in Capricorn.

What kinds of skills and attitudes are important in making career decisions?
Consider:

- Is creativity an important part of your life, and do you want to integrate that into your career?
- Do you prefer to initiate new projects, or follow through on existing ones?
- How important is flexibility in your working environment, and how do you feel about routine?
- Is working with others a priority, or do you focus on the work itself?
- Do you value security above all else? How much risk are you comfortable with in your career?
- What are the communication strategies that work best for you?


How can astrology help?
There are several key things astrology can do for you, including:

-
Finding a career area
that really suits your talents, abilities, and personality
-
Optimizing your resume
to reflect and promote the attitude and skills you naturally project
- Determining
the best times
to make career moves, send a resume, or schedule an interview
- Helping you to
dress for your chart
, showing your best side at interviews and meetings
- Recognizing
your needs for change and stability
as they apply to career
- Understanding and
overcoming the blocks
that can hold you back, turning obstacles into assets


How does a Vocational Consultation work?


If you're ready to take the next step in creating a career you truly love, there are two ways that you can approach this.

The first is to schedule a regular hour-and-a-half consultation, but specify that you want to focus on career. Through emails or a preliminary phone call we'll establish what the basic issues are and what you want out of our time together. Then we'll meet and work together to create a strategy for you. Use the Paypal button below (90 minutes, $155) or email
Armand@IntegralAstrology.net
to set up your appointment.





The second approach is through Astrological Coaching. We'll schedule a series of three hour-long meetings (in person, on the phone, or via Skype). Each session will build on the one before, and you will have the opportunity to put some of the strategies into practice between sessions.
Click here for Astrological Coaching
.

With either of these two approaches, you will have the option of having an astrological optimization of your resume, included in the price of the service. If you want a single consultation, I will provide you with a set of dates for interviews, etc. for you to use within a time period after the consultation. For those who choose Astrological Coaching, we will work to find dates and times within the parameters of the coaching sessions.