27/Feb/10 11:25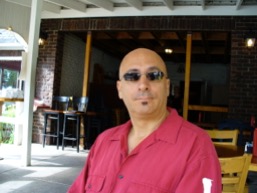 So, as we are about to enter March, my frustration with Apple's iWeb application led me to find a new program for web construction, Rapidweaver. I hope you like the new look of the site.
Of course, I did this on the 26th and 27th, and these were exactly the days I cautioned would be something like a mini Mercury retrograde.
Huh.
Well, we'll see what happens.
Oh, and you may have noticed I'm using the European date format...
In concert with the spirit of the day, the Daily News charged New York Governor David Paterson with "playing fast and loose with the facts." Well, yeah. What else do you do when Mercury and Neptune get together?
But the BEST was the story which CNN and local Channel 12 "broke" about the 140 year old "original" hot dog at Coney Island. Too funny. But it's great to see that the spirit of P.T. Barnum lives on.