back on track
18/Sep/10 08:46
Mercury's retrograde was all that we could have hoped for, and the last few days since his station to go direct have been even more hectic. In the midst of all of this, I took a couple of weeks off from the Astroblog.
This last week has really seen "power" shifts, consistent with Pluto's station on the 14th.
The powerful surge for Tea Party candidates, who are not only worrying Democrats but also moderate Republicans, coincided with Pluto's station on the day of the primaries.
Then there was the storm on Thursday. New York was virtually impassable as the Long Island Rail Road was shut down west of Jamaica, resulting in snagged roadways deep into the wee hours of the morning, blending the energies of Pluto and Mercury (the latter stationed direct on the 12th).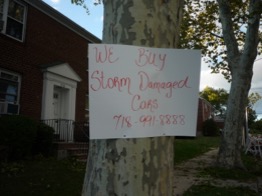 Other Mercury retrograde news to catch up on include the woman who scarred her own face with acid, rather than being attacked in Starbucks as she originally said. And Lindsay Lohan failed a drug test for cocaine and may have to return to jail (because in the U.S. having a problem with drugs is a crime rather than an illness... and using drugs is always a "problem" here, too).
Today, Jupiter and Uranus meet up in Pisces. This high-energy combo's power will be schmeared across the next few days, as the sun opposes the two giants on Monday.