Dark Waters
05/Aug/11 08:44
I hope you enjoyed yesterday's Venus-Jupiter aspect, with the moon in sociable Libra. Today's energy is quite different, as the moon has moved into Scorpio. Luna will square Venus late Friday/early Saturday, and yesterday's fun and friendship can become more intense - either more passionate or contentious.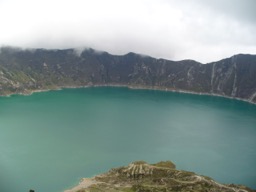 Although we are approaching a nice Venus/Saturn aspect that should make the mood on Sunday a bit lighter (the moon will be in Sagittarius then, too), we can also feel the building of a series of aspects between Mars and Uranus, Pluto, and Saturn that will make for a very hot beginning to next week.

Financial markets are reeling all over the world, and the political situation - particularly in the Middle East - is very volatile. The tension of the Mars aspects is enough to overshadow more positive energies, at least on the collective level.

Rebels and rogues (or Pirates, as I like to call them) abound. That's part of the theme of
Uranus-in-Aries
, and we'll be seeing a lot of it over the next seven years. From political rebels in Syria to polygamists in Texas, the energy of the rebel is strong. Witness the Tea Party's effect on the recent U.S. debt negotiations.

In our personal lives, we're likely to be feeling something of the same energy. It can make for a difficult time, but as individuals we have a greater chance to steer this energy in a positive direction. Be true to yourself, while being considerate of others, something I like to call Creative Selfishness.