Speaking Truth to Power
03/Jan/13 08:05
The Uranus-Pluto square that dominates the years 2012 - 2015 gets aspected strongly from late December 2012 through the first week in January 2013. While holiday spirit was not entirely dampened, there has been enough going on in our personal and collective lives to keep an anxious eye on tense matters even as we celebrate the New Year.
The sun and Saturn both got into the mix in late December, heating up power issues. The wrangling over the Fiscal Cliff deal and gun control in the U.S. was prominent, but Russia's decision to ban U.S. adoptions and Egypt's adoption of an Islamic constitution were also signs of the times: the need for change countered by consolidation of power.
As we race through the first week of January, the feel becomes more erratic and electric. Now it's time for Mercury, the Cosmic Messenger, to stir up the Uranus-Pluto square. Although Saturn continues to help the powers-that-be maintain a lockdown on the status quo, Mercury pushes us to express the truth (at least as we see it). And sure enough, we can see some significant examples of speaking the truth to power:
In an almost amazingly Uranian rupture of the powerful Republican Party in the U.S., New Jersey Governor Chris Christie openly blamed the Republican-led Congress and (Republican) House Speaker John Boehner for failing to bring to a vote an aid package for Hurricane Sandy. New York Congressperson Peter King said that Republicans from around the country who come to New York to raise funds for their campaigns should stay home:
"Anyone who donates one cent to the Republican Congressional Campaign Committee should have their head examined," King, a staunch conservative and Republican congressman for 10 years, told CNN
.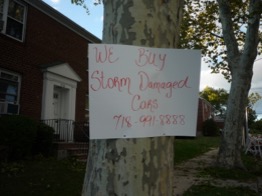 Other Mercury-Uranus news includes the sale of
liberal Current TV (a U.S. television station) to Al-Jazeera.
The erratic world of Mercury-Uranus-Pluto also includes the arrest of a Brooklyn man who was arrested for being naked in front of a Connecticut church on Wednesday (and hey, he went all the way to Connecticut - Brooklyn is known as "the Borough of Churches").
And finally, French actor Gerard Depardieu was granted Russian citizenship - he has been protesting a tax on millionaires in France. Everyone's gotta have a cause.
For those of you with a real head for astrology, Argentina is honoring the Saturn return of the Falklands War by asking Britain to return the islands.